Learn to make passion fruit iced black tea with tapioca (boba) pearls. This recipe shows how to make passion fruit bubble tea by the gallon for commercial use in your business or for a party.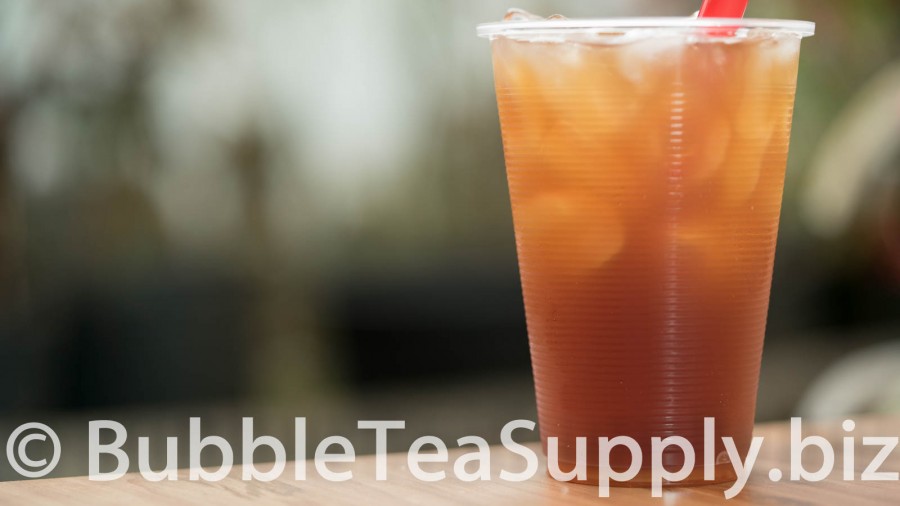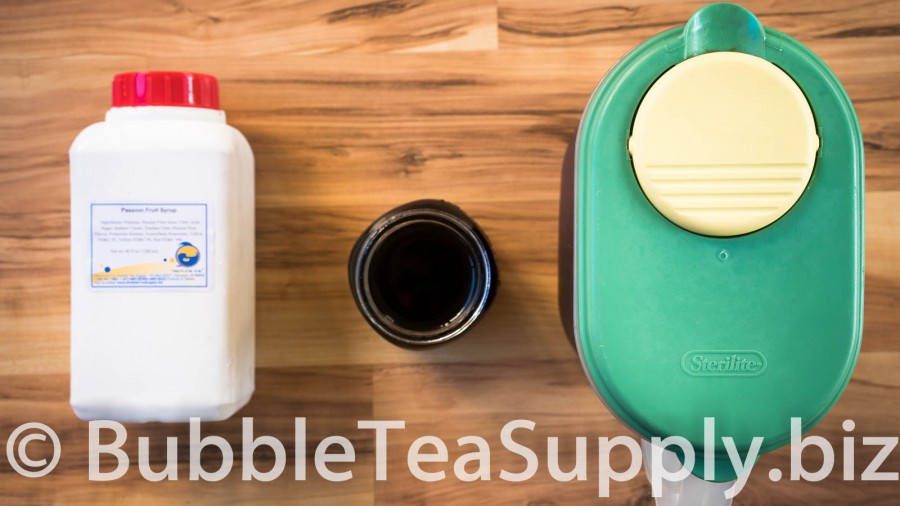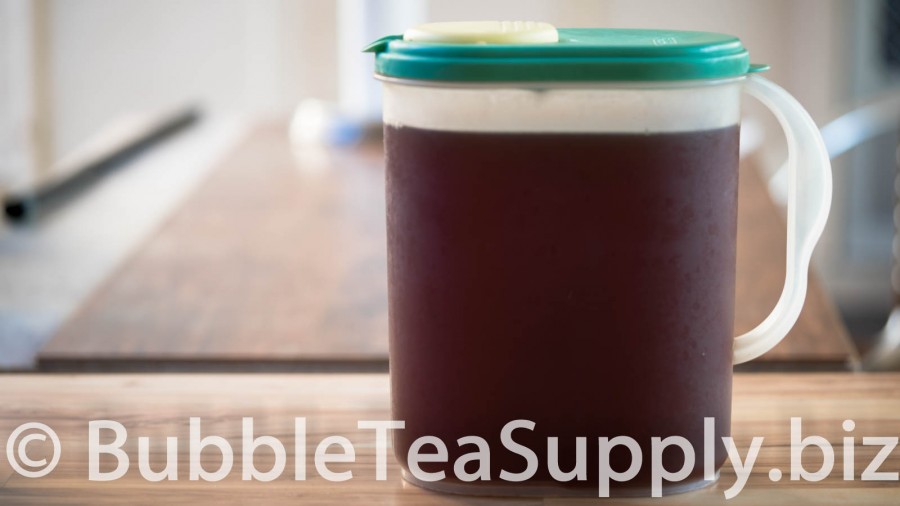 How to Make Passion Fruit Iced Black Tea Bubble Tea by the Gallon
Ingredients
Instructions
Brew Black Tea:

Boil 1 gallon water
After boiling the water, turn off heat and add Black Tea filter bag
Cover pot and steep for 12 minutes
After 12 minutes, remove tea bag
Pour tea into a gallon pitcher and refrigerate until ready to serve

To Serve:

Add 8 oz Sugar Syrup and 12 oz Passion Fruit Syrup into the pitcher with the brewed Black Tea
Mix well using a whisker or big spoon
Add ice and cooked Tapioca Pearls into a glass or Plastic Drinking Cup
Pour in the Passion Fruit Iced Black Tea
Add Fat Bubble Tea Straw and enjoy!