Learn how to make Neptune Ice Brand Tapioca by Bubble Tea Supply quick and easy. Bubble Tea Supply tapioca was specially created for the USA market while keeping the traditional chewy texture and signature black color. Bubble Tea Supply's tapioca cooks in half the time of lower grade tapioca and stays chewy twice as long.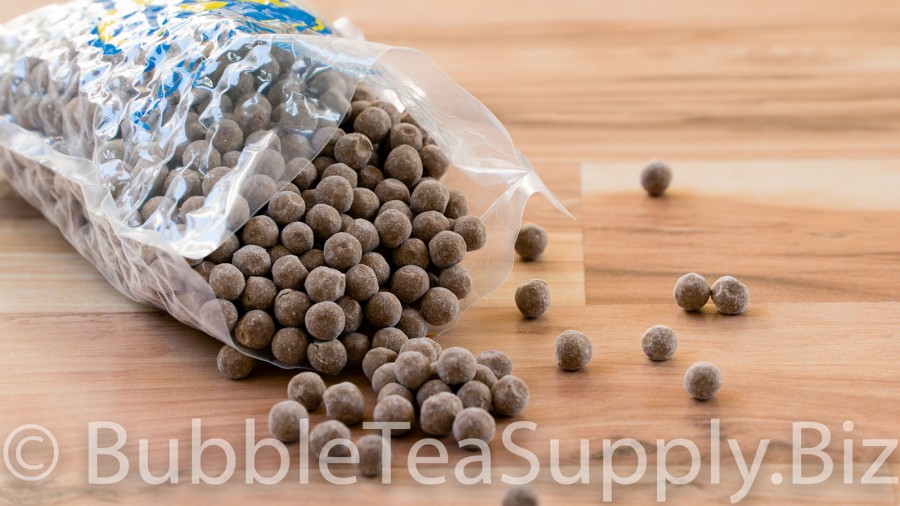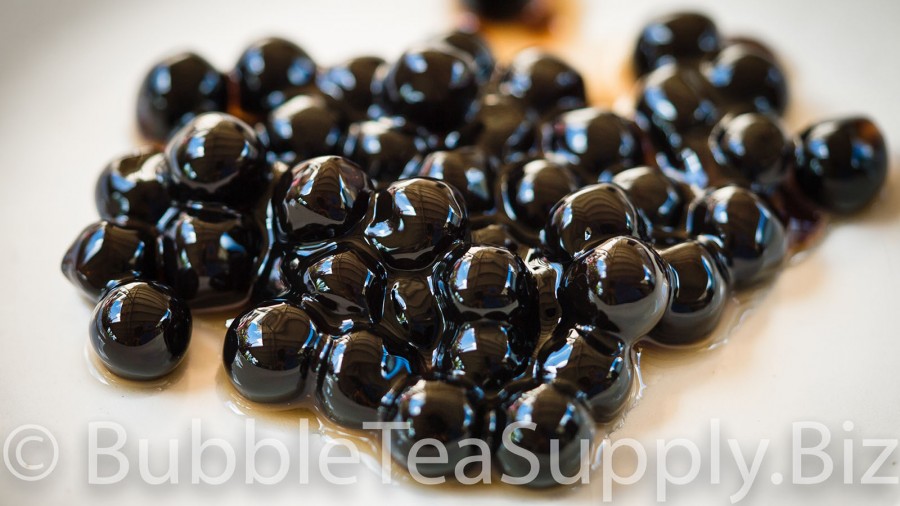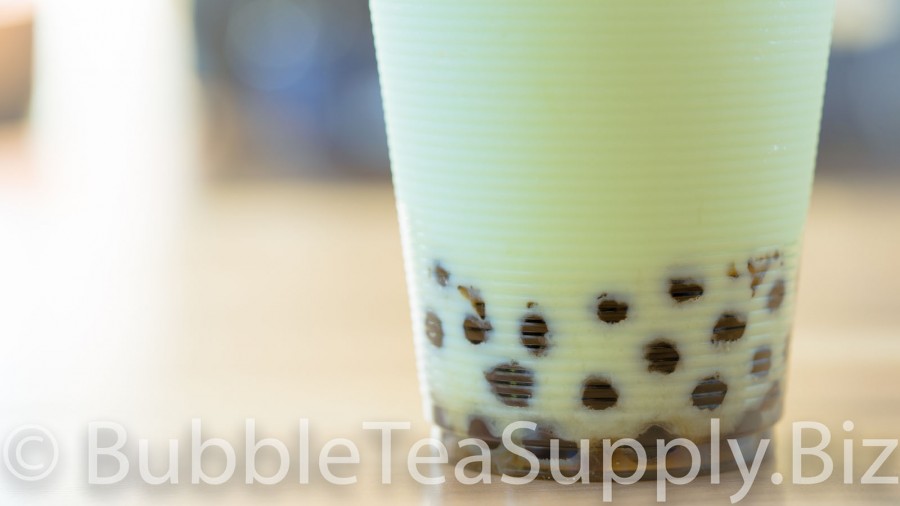 How To Make Black Tapioca – Bubble Tea Boba Recipe
Ingredients
Water - at least 7 parts to 1 part tapioca
Large Pot
Instructions
STEP 1: BOIL WATER

Make sure there is a minimum of 7 parts water to 1 part tapioca.
Heat water to a rolling boil.

STEP 2: POUR TAPIOCA INTO BOILING WATER

When water achieves a rolling boil pour in the tapioca pearls.
Raw tapioca is fragile, please handle with care.

STEP 3: COOK FOR 3 MINUTES ON HIGH HEAT

Stir the tapioca lightly so that it doesn't stick to the bottom.

STEP 4: LET THE TAPIOCA FLOAT TO THE TOP

Let the tapioca pearls float to the top.

STEP 5: COOK FOR 12 MINUTES ON MEDIUM HEAT WITH COVER ON

When the tapioca floats, cover the pot.
Maintain a rolling boil and stir every few minutes.

STEP 6: STEEP THE COOKED TAPIOCA FOR 15 MINUTES

After cooking for 15 minutes, take the pot off the heat and let sit for 15 minutes covered.

STEP 7: DRAIN THE WATER FROM THE COOKED TAPIOCA

Run lukewarm or cold water over the pearls and drain the water from them.

STEP 8: COVER IN SUGAR SYRUP

Pour tapioca into a container and cover in sugar syrup or brown sugar.
Cover the container.
Serve when ready.
If you are a business in the USA looking to add bubble tea, boba or tapioca to your menu, we can help with products designed specifically for the USA domestic market.
Fun Facts:
Bubble Tea Supply is the first USA based company to offer bubble tea products online since 2001.
Bubble Tea Supply created the first bubble tea home kit and business kits in 2001.
Bubble Tea Supply products won the "Best Taste" award 4 years in a row.
Bubble Tea Supply ships to the USA and Canada normally within 1 business day.
Bubble Tea Supply's flavor powders deliver almost twice the servings when compared to competitors for the same 1 kg bag.
Check out our website for more info at www.BubbleTeaSupply.biz or call us toll free from the USA at 877-869-2622.