Learn how to make a colorful and refreshing Butterfly Pea with Passion Fruit Syrup drink using Bubble Tea Supply's new Butterfly Pea Flavor Powder and Passion Fruit Syrup.

We recommend making a Butterfly Pea Infusion Base that you can use to make different varieties of Butterfly Pea drinks.
In general, the color of the Butterfly Pea Drink varies by the PH value of the ingredients it is mixed with. When mixed with acidity, it turns into a red to purple color. When mixed with alkalinity, it turns into a blue color.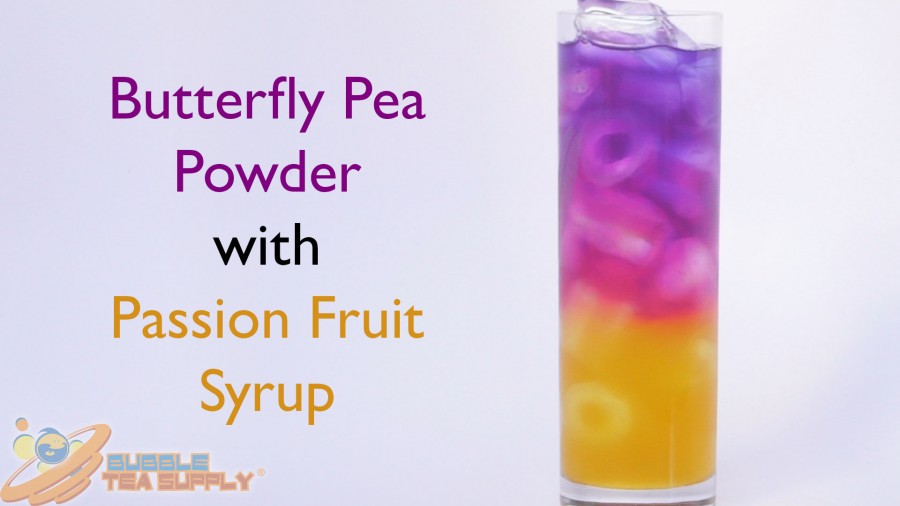 How to Make a Butterfly Pea with Passion Fruit Syrup Drink
Ingredients
Instructions
Pour in Passion Fruit Syrup into a glass or cup
Pour in water and mix well
Fill glass or cup with ice
Pour in the Butterfly Pea Infusion Base gently
Mix well and enjoy!