Make your cooked Boba Tapioca Pearls last longer by freezing them, then unfreeze when ready to serve. This technique will allow you to keep your cooked Boba Tapioca Pearls longer while maintaining their chewiness and consistency.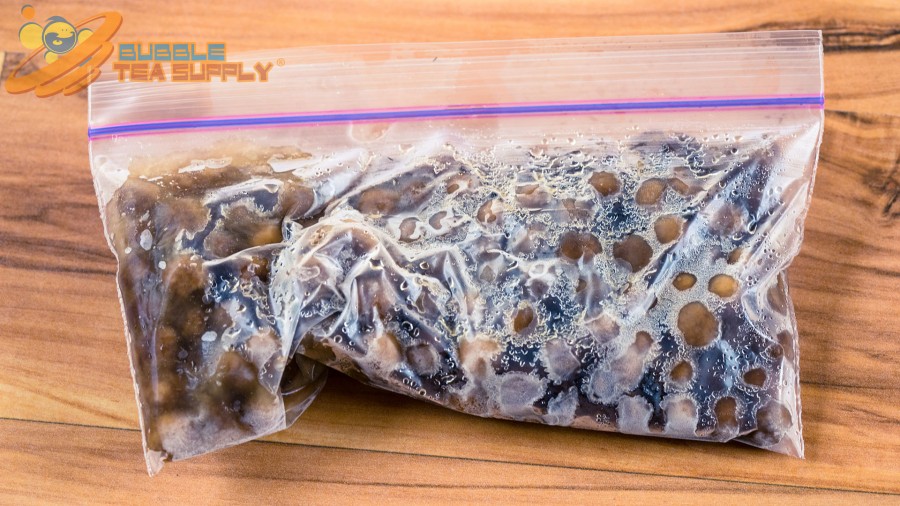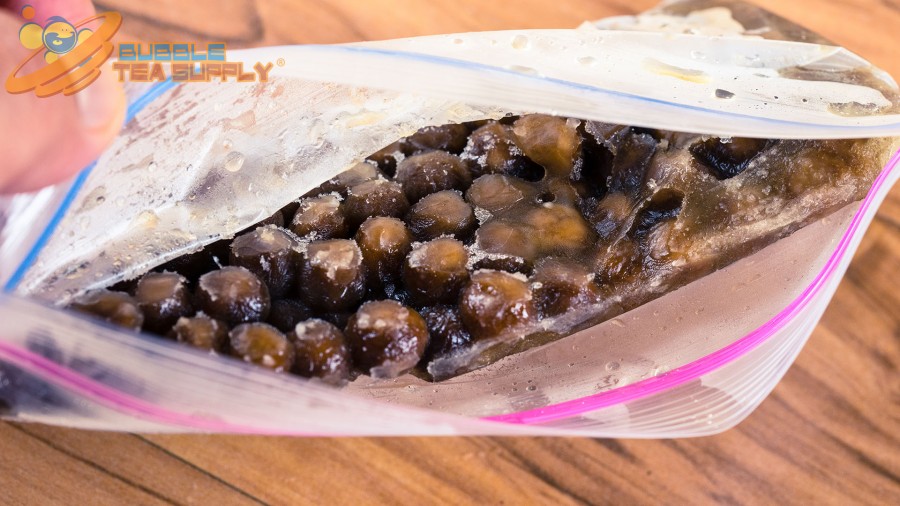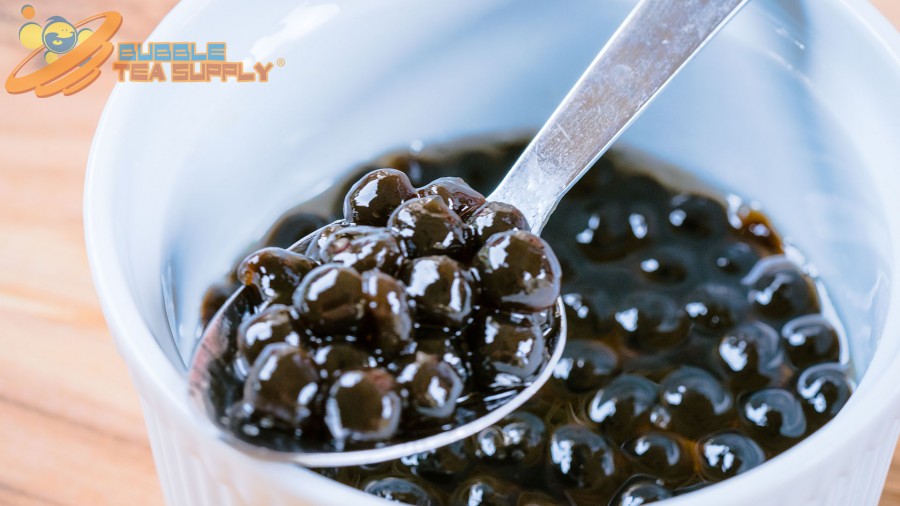 How to Freeze and Unfreeze Bubble Tea Supply Boba Tapioca
Ingredients
Instructions
Put cooked Black Tapioca Pearls into a Ziploc freezer bag
Flatten the freezer bag and release any air
Lay the bag flat in the freezer
When ready to serve, put the frozen Tapioca Pearls in pot with boiling water and boil for 5 minutes
Stir occasionally
After boiling for 5 minutes, turn off heat and let sit for 5 minutes
Drain out hot water
Run lukewarm or cold water over the pearls and drain the water from them
Pour tapioca into a bowl or container and cover in sugar syrup
Serve and enjoy!